On track to resume decline amid inflation concerns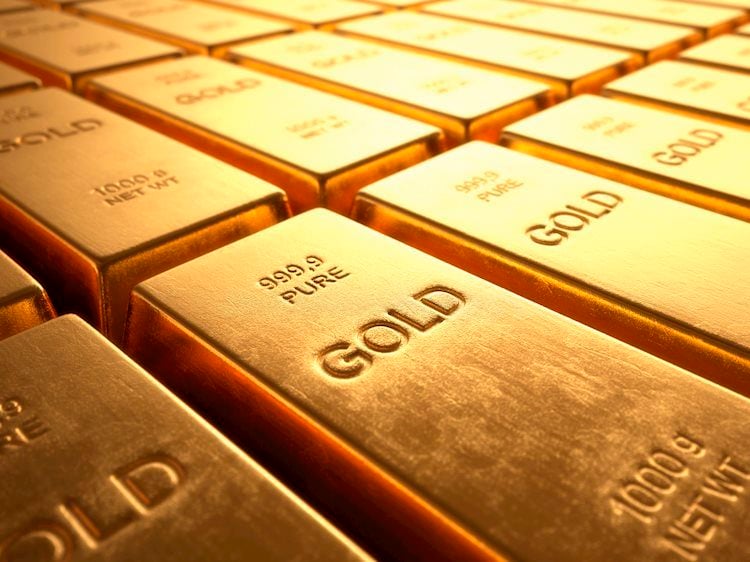 XAU/USD Current Price: $1,813.93
Soaring US government bond yields are driving demand for the US currency.
Global indices are a sea of ​​red amid renewed inflation concerns.
XAU/USD is trending south and may break through the 1800 level in the short term.
Gold fell to an intraday low of $1,805.74 per troy ounce as the greenback strengthened during the European session, after US Treasury yields hit new two-year highs . Risk aversion sentiment persisted after Wall Street's open, with the metal rebounding towards the 1,820 price zone but quickly giving up and resuming its decline.
In the absence of relevant data, investors' attention turned to inflationary pressures and US government bond yields, which hit new two-year highs. The 10-year US Treasury yield hit a new two-year high at 1.856%, while the 2-year bond yield hit 1.06%. Meanwhile, the greenback is rising steadily against most major rivals as stocks turn red.
The US Federal Reserve is holding a monetary policy meeting on January 25-26, and market participants are looking for another hawkish tilt in current monetary policy.
Gold Price Short Term Technical Outlook
XAU/USD is currently trading around 1,814 with a bearish bias. The daily chart shows the price holding above its moving averages, although it briefly broke through a slightly bullish 20 SMA. Technical indicators remain in neutral levels, offering modest bearish slopes.
In the short term, and according to the 4-hour chart, the bearish case is clearer. Gold is trading above its 100 SMA but encountering sellers around a bearish 20 SMA. Technical indicators, meanwhile, have resumed their decline into negative levels, although they are still above their intraday lows, indicating declining bearish momentum. Nonetheless, the bears are holding their own and will likely look for a break below 1800.
Support Levels: 1,805.70 1,797.70 1,784.60
Resistance levels: 1820.10 1829.60 1842.85
View live chart for XAU/USD