Gold still targets $ 2,000 an ounce, analysts say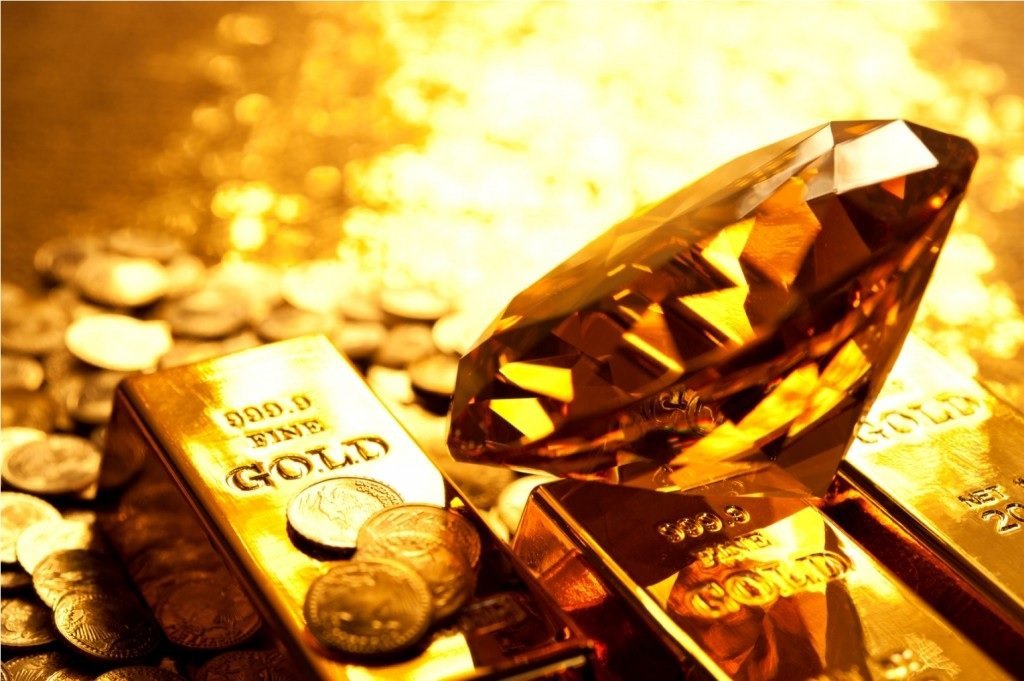 Why do people always say, "I hate to say I told you so" when in fact we know they love it.
We will not hesitate to remind you that, on April 5, we told you that the price of gold would increase steadily by around $ 1,700 at the time.
At the time of this writing, the price of an ounce of gold is $ 1,863.
Analysts now say it will cross the $ 2,000 mark this year. The precious metal hit an all-time high of $ 2,069.40 an ounce in August 2020, pushed by risk investors who feared the impact of the pandemic.
Now those fears are all but gone, but there is more cash available to invest, and gold is expected to absorb a good chunk of that surplus, according to Edward Moya, senior market analyst at Oanda Corp.
Here are the perspectives, according to the World Gold Council:
"The behavior of gold can be explained by four main sets of factors:
• Economic expansion: periods of growth are very favorable for jewelry, technology and long-term savings
• Risk and uncertainty: market declines often stimulate investment demand for gold as a safe haven.
• Opportunity cost: interest rates and the relative strength of the currency influence investors' attitude towards gold
• Momentum: Capital flows, positioning and price trends can ignite or slow the performance of gold
"Looking ahead, we believe investors are likely to see the low interest rate environment as an opportunity to add risky assets in the hope that an economic recovery is on the horizon. That said, investors will likely also be faced with potential portfolio risks, including:
inflated budget deficits
inflationary pressures
market corrections against a backdrop of already high equity valuations.
"In our outlook for gold, we believe investment demand will remain strong as gold consumption should benefit from the emerging economic recovery, particularly in emerging markets."
In other words, as long as the risk is high and the markets are volatile, many investors will seek the traditional safe haven of gold.
The recent annual London Bullion Market survey supports this view.
"At the start of each year, the London Bullion Market Association surveys a series of respected precious metals analysts at major banks and independent consulting firms for their forecast for metal prices for the coming year. Historically, LBMA forecasts have been fairly accurate.
"Forecasts for 2021 indicate that, according to the consensus outlook of analysts entering the London Bullion Market Association's Today Precious Metals Price Prediction Competition, the price of gold will average $ 1,974. per ounce in 2021, an increase of 11.5% from the 2020 record – high annual average, as mass vaccinations around the world stimulate a strong economic recovery after the Covid pandemic, but central banks and governments are continuing their unprecedented monetary and deficit stimulus measures. "
Twelve of the 32 London Bullion Market analysts predict that gold will average $ 2,000 or more in 2021.
"Even if the next inflation report doesn't show a significant deceleration in price pressures, it probably won't change anyone's opinion of inflation at the Fed. Wall Street is expected to see investor demand improve for safe havens such as gold, as global tax and inflation concerns intensify, " Told Bloomberg.
"Many investors are concerned about the potential risks resulting from increasing budget deficits, which, combined with a low interest rate environment and growing money supply, can lead to inflationary pressures," World Gold said. Council.
"This concern is underscored by the fact that central banks, including the US Federal Reserve and the European Central Bank, have signaled greater tolerance for inflation to be temporarily above their traditional target bands. Societe Generale analysts looked at investment demand for gold and said they expected inflows of 100 tonnes this year will be enough to push prices up to $ 2,000 an ounce .
Along with inflationary pressures, the analyst said that a scenario they are monitoring is a potential sovereign debt crisis as countries face the excessive spending needed to support the global economy devastated by the Covid-19 pandemic. .
"If one or more sovereign debt crises occur, we will see investment in gold increase, but there could be headwinds as the US dollar would then strengthen as well," they said.
The French bank also noted that the current geopolitical uncertainty would also favor gold.
The economic recovery could particularly materialize in countries like China, which suffered heavy losses in early 2020 before the spread of the pandemic was controlled more effectively than in many Western countries. Given the positive link between economic growth and Chinese demand, we believe that gold consumption in the region may continue to improve – the Chinese are among the largest consumers of physical gold in the world.
Likewise, the Indian gold market appears to be on a more solid footing. Early data from the Dhanteras festival in November suggests that while demand for jewelry was still below average, it had recovered significantly from lows seen in the second quarter of last year, according to the World Gold Council report. .
Overall, we can expect gold to break through the $ 2,000 mark, but not much higher. The economic recovery will be volatile, but the overall trend is clearly for the economy to improve. This tends to dissipate investments in gold.
Unless something goes wrong. In this case, the sky is the limit for investing in gold.